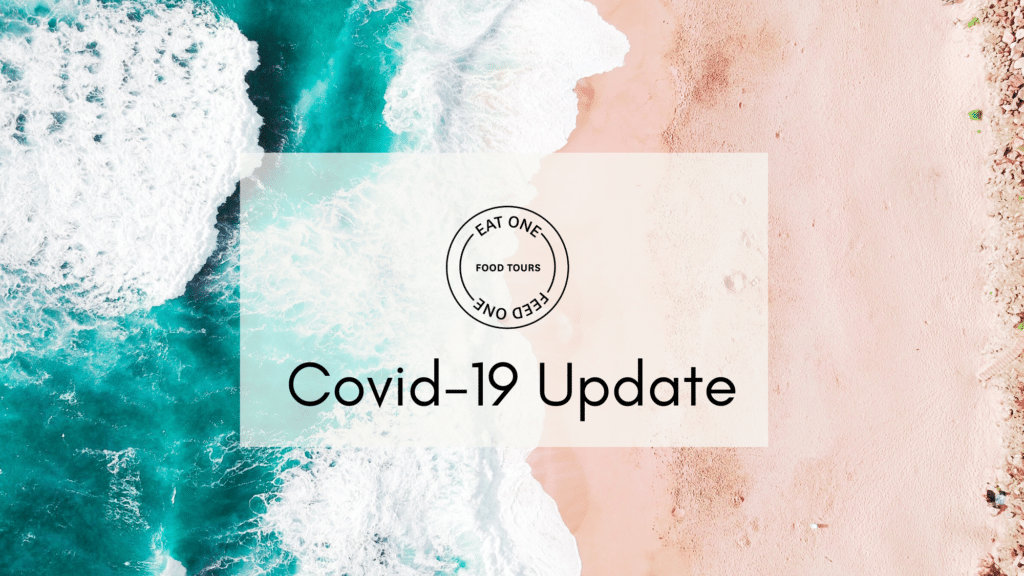 Eat One Feed One Food Tours- COVID 19 Update- 2021
I hope you and your loved ones are well and safe. That you've had a chance to slow down, appreciate and be grateful for the many positives in life!
We're here to inspire you to travel in a kinder and more sustainable way from now on!
Adapting and reinventing
We were born from a love of food, travel and a commitment to create a positive social impact in San Sebastian. Maybe even inspire you to travel in a more sustainable way! We're on our way to changing how tourism can work, creating value and delivering as best we can, and today, we're reinventing ourselves!
As San Sebastian reopens we're working hard to adapt our food tours. Our number one priority is the safety of our guests and vendors we work with.
Online experiences: Join our virtual tours!
Enjoy San Sebastian from the comfort of your home. Travel through a Chocolate & Wine Tasting, or through a cooking class: including the famous San Sebastian cheesecake or a classic pintxos cooking class!
Send us a message if you'd like to join any of our online experiences!
Safety: what we're doing to keep you safe
Created virtual experiences
We have reinforced our commitment to safety with the development of health protocols in line with the operational considerations for COVID19 risk management issued by relevant health authorities, namely, the Spanish government, the Basque government, the World Health Organization and the European Centre for Disease Control and Prevention with regards to restaurants, tours and trip operations.
Tours in the future will be with even smaller groups, maximum 4 people during the initial period.
Private groups are encouraged, these can be larger.
Hand sanitizer will be provided to guests at all stops.
Face masks are required when not eating or drinking.
We'll make sure that the restaurants, bars, vendors and other locals we encounter are compliant with the safety guidelines.
We know you miss traveling and you're probably awaiting your next adventure. Whilst you wait for this day to arrive, from Eat One Feed One, we bring you a way of traveling from home!
Here are the different ways you can relive your experience in San Sebastian or experience it for the first time!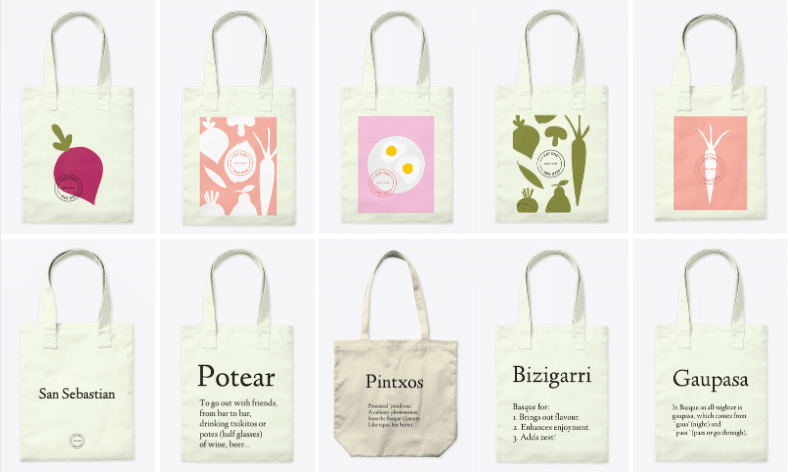 Support who we support
We're also here to say we're continuing to monitor the COVID-19 crisis and following the directives of the provincial and federal government. Spanish Prime Minister Pedro Sánchez announced on June 14 that Spain will ¨reopen its borders with all European Union and Schengen-area countries on June 21. Travelers from outside the European Union and the Schengen free-travel area will be permitted to enter Spain from July 1, the prime minister explained, provided there is a reciprocal agreement on travel and taking into account the epidemiological situation in the country of origin, among other factors.¨ Click here to read more on 'El País' in english.
Wishing you the very best,
Cristina, Eat One Feed One