Chocolate & wine tastings and
food tours in san sebastian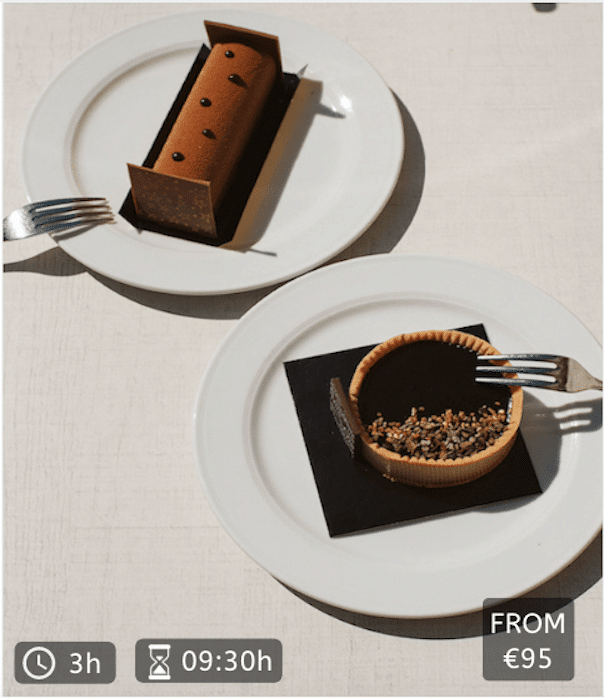 Discover San Sebastian through its pastries, chocolate and desserts 
Start your day with specialty coffee and taste the most amazing desserts and patisseries this city has to offer. From flaky croissants, to rustic French Basque treats to delicate local desserts. Both traditional and modern. This includes cheese, and of course wine and a unique chocolate stop! For every person that joins. We donate a meal to a person in need, through the Zaporeak, kitchen project.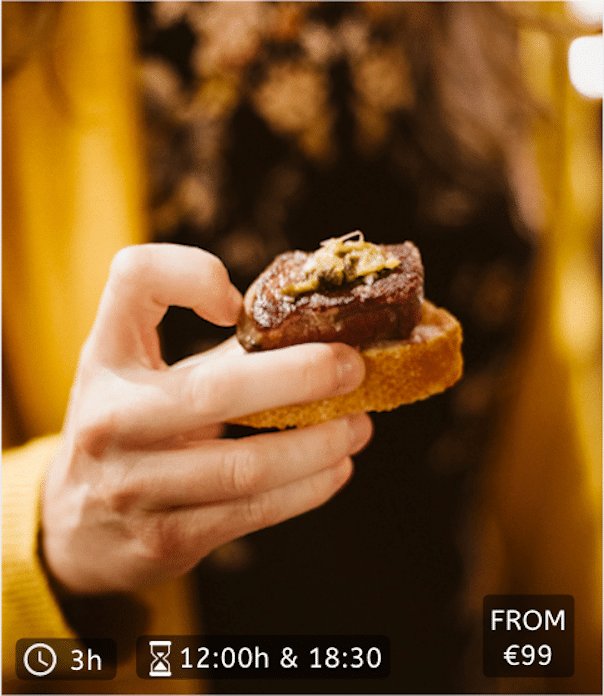 To visit San Sebastian and not go on a pintxos tour, is like not coming at all 
Join this local tradition of going from bar to bar, tasting delicious food and understand why they're not tapas, they're better! 
For every person that joins a tour, we donate a meal to a person in need, through the local soup kitchen.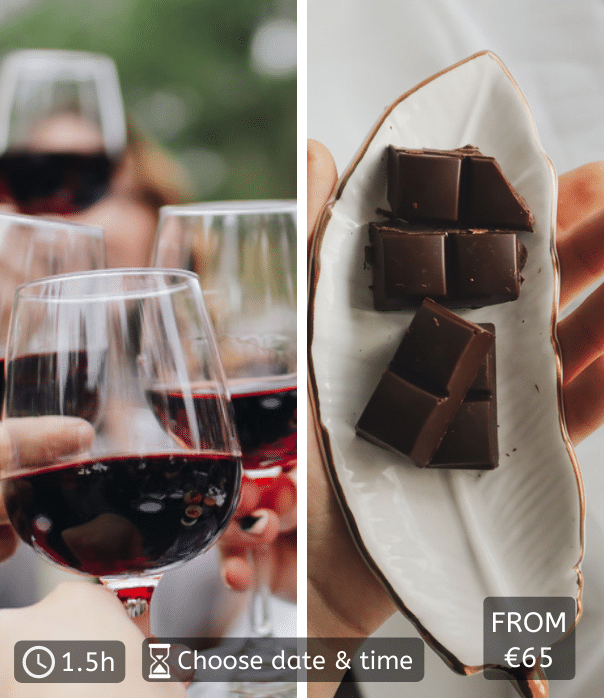 Chocolate & wine tasting in the first craft chocolate workshop in town
Enjoy 2 different kinds of wines paired with award-winning chocolates during an online tasting incorporating Basque flavours and history. Learn what bean-to-bar chocolates are and how to taste each product. For every box we donate a meal to a person in need, through the Zaporeak, kitchen project.
For every person who joins a tour, we donate a meal to someone in need. You eat one, you feed one.
If you travel for food these experiences are for you!
San Sebastian, and the Basque Country have a unique culture, a rich history and an outstanding culinary reputation that lives up to the hype.
We're a proud, small, women-led, social impact food tour company that operates with small family businesses. 
private food tours and chocolate tastings available
Get a real sense of San Sebastian. Eat your way through town! Get all the tips of where to go and what to eat. understand why food is so important here.
Eat you way trough San Sebastián!! If you Travel to San Sebastián you MUST do this food tour!! Cristina is an amazing guide, very knowledgeable on San Sebastián history and on the best places to go for pintxos. She would explain how to approach the food scene and a few tricks and secrets of this amazing Town!! Highly highly recommended!
Nancy Stafford
"Cristina provided a wonderful evening of cider, chocolate and storytelling for us during Covid lockdown including sending the tasting items to UK. It was the next best thing to being in San Sebastian and has changed my chocolate purchasing habits."
Jim H
"Cristina put together a fascinating and incredibly delicious wine and chocolate tasting for my colleagues and I. I had been looking for something to really cheer people up and bring our team together whilst we WFH and the EatOneFeedOne team did a phenomenal job of engaging everyone even over Zoom. Really can't thank you enough - what a special experience."​
Natalie S
Visit our blog for inspiration. Get tips and recommendations for the best places to eat in San Sebastian, video recipes and tips on how to do pintxos on your own.