The best way to experience San Sebastian and the Basque Country
When my friends visit me in San Sebastian, I hands down, always recommend to combine food and nature during their trip. Why? To truly appreciate the Basque Country, you need to experience a combination of its gorgeous beaches, breath taking mountains and outstanding food. Think of this as a kind of surf & turf experience.
Start with the food.
You have to try the food. San Sebastian is a food paradise! There's a reason why this is the city with most Michelin stars per square meter in the world! San Sebastian is famous for its pintxos and, that is why you have to know where to go and how to do it. No trip to San Sebastian is complete without a pintxos tour.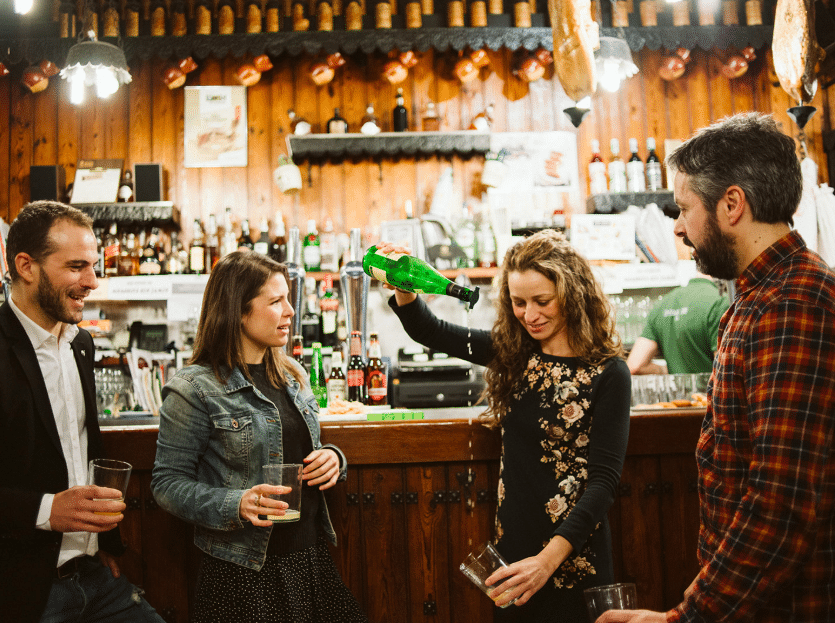 Why do a food tour? And why do it at the beginning of your trip?
Do this tour in the beginning to understand what a pintxo is and above all why it's important to local culture. Learn how it's pronounced. Learn why 'going out for pintxos' isn't just about what you eat, it's about how you do it and who you do it with!
This food tour will give you a lay of the land.
You will visit two different neighbourhoods in the city as you learn about the local history and stories that make this city so special.
You will learn about local Basque culture, its unique language and
You'll learn the etiquette of how to order your food and how to choose what to eat.
San Sebastian is famous for its delicious food, but not all bars are the same! Learn where to go, there's definitely mind blowing and delicate dishes that are worth trying!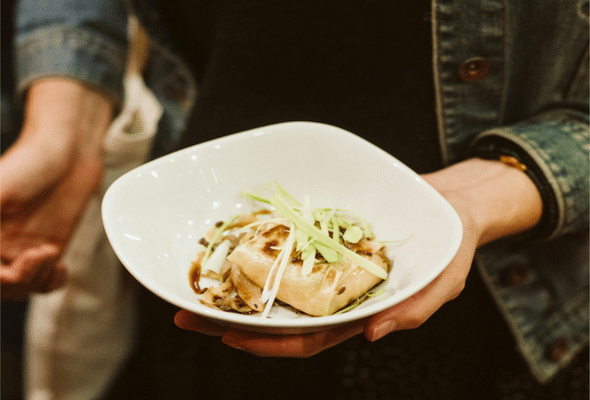 Understand Basque culture and love it!
This tour is designed for you to comprehend Basque culture and history so that you fall in love with it, just as much as you're going to fall in love with the food and wine you taste. This is about giving you all the tools you need to navigate the city, so that you can go and explore more places and make the best of your visit. This is our way of ensuring you have an amazingly delicious and rich experience. Food-wise and culturally.
This tour is designed with a responsible travel aspect in mind, so that you blend in and, so that you can leave San Sebastian better than it was before you came
Social Impact Travel
This food walk is linked to the local soup kitchens. For every person that joins a tour we donate a meal that will help feed the homeless and the more vulnerable local population. Find out more about the associations we work with here.
This experience is for you if you want to have fun, eat delicious food, immerse yourself in the local culture and give back!
Nature & Basque Culture go hand in hand.
Once you get your bearings it's time to hit those mountains!
Angel, a friend and talented guide specialized in nature walks has designed a hike with wine! Yes, you read correctly a walk where you're compensated with delicious sparkling wine!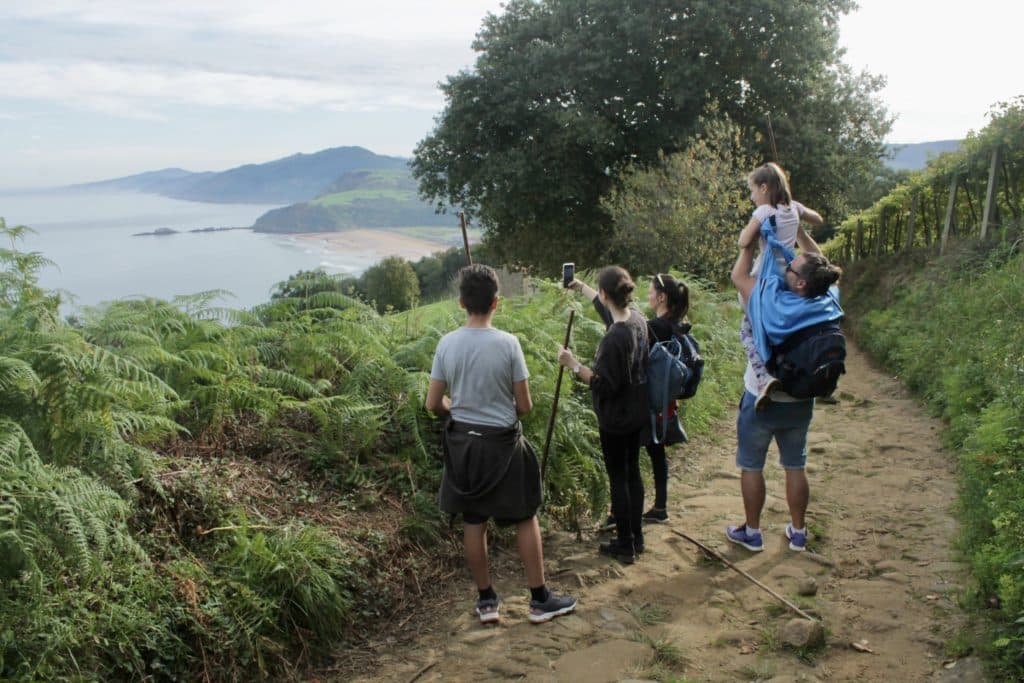 You probably know that Saint James' way or the Camino is the second most visited pilgrimage in the world. It crosses all of Spain, and there's several routes you can take. Angel takes you through part of the northern way through two of my favourite towns: Zarautz and Getaria.
You can meet him in San Sebastian. Take a short train ride and start your walk in Zarautz, a gorgeous coastal town where you'll learn everything about how this coastal society has evolved through time.
Why do nature & wine hike?
You'll get your steps in as you walk through the 'camino del norte' or northern route surrounded by Basque mountains and learn about this ancient pilgrimage.
You'll walk through vineyards and enjoy being in the mountain with the sea as your backdrop.
Did I mention wine? You stop at a local Txakoli winery. Learn everything about this delicious sparkling wine and taste it!
In addition the winery you visit has environmentally friendly way of producing their wine. And yes you'll be able to stock up on bottles if you want!
After that you'll end in Getaria, one of my favourite Basque coastal towns! It's the birth place of one of the most important sailors of all time and an epic haute couture designer.
You'll get to wander through this charming fishing village and its medieval narrow streets.
You'll end up with so much knowledge of Basque culture and tips on how to get around and things to do.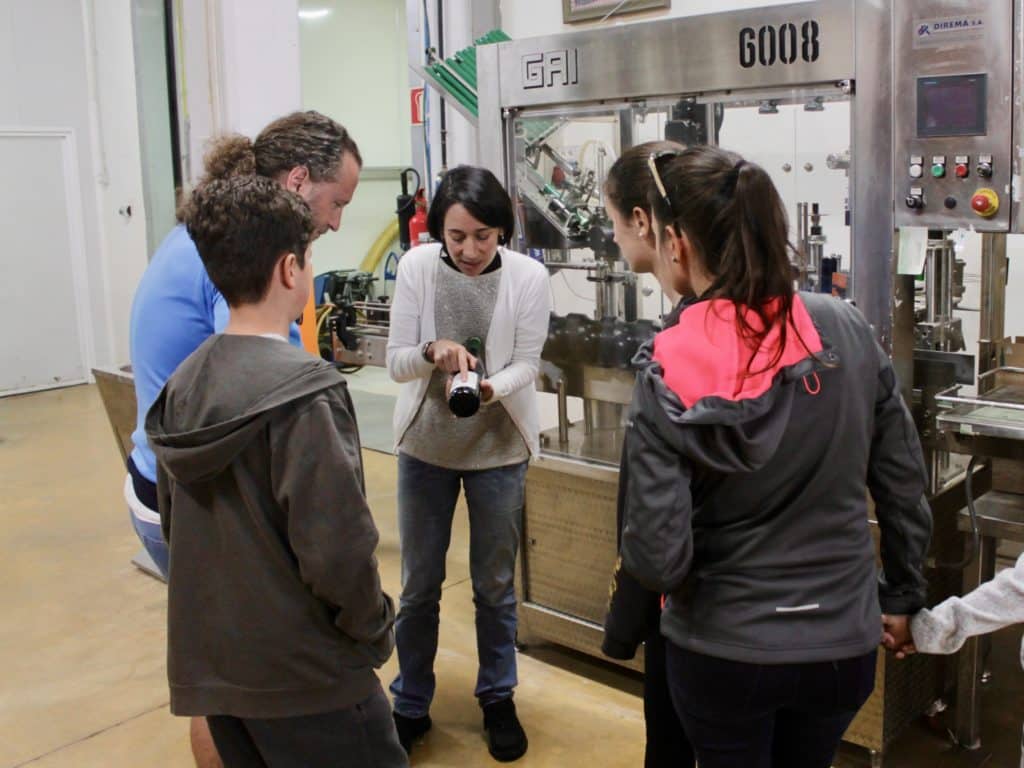 Angel runs a unique tour company called Basque Nomads. Check out more of his nature walks in San Sebastian and surrounding areas. Click here for more information. Use the PROMO5 code to get 5% off.
I guarantee that experiencing the food, the sea and the mountains makes up the ideal trip to San Sebastian!
These tours are our way to support a responsible way of travelling, and therefor positively impact San Sebastian and the Basque Country.
If you are a person who enjoys travelling, who wants to come to San Sebastian for the first time, or loved it so much you want to come back, we hereby extend an invitation to you!
These experiences are created with so much love behind them, we are committed to making tourism a more caring industry. They are for people who enjoy food, nature and want to truly immerse themselves and give back.
I hope you liked this post and find it useful. Share it with someone who you think will also enjoy it. Let me know if you want to book any of the activities or drop me a line if you want to connect!