We've chosen our favourite Basque words so you can wear them on a tote bag and t-shirt. Our designs are made through Teespring a third party supplier. They print and ship your bag and t-shirts.
For every purchase, we donate a meal.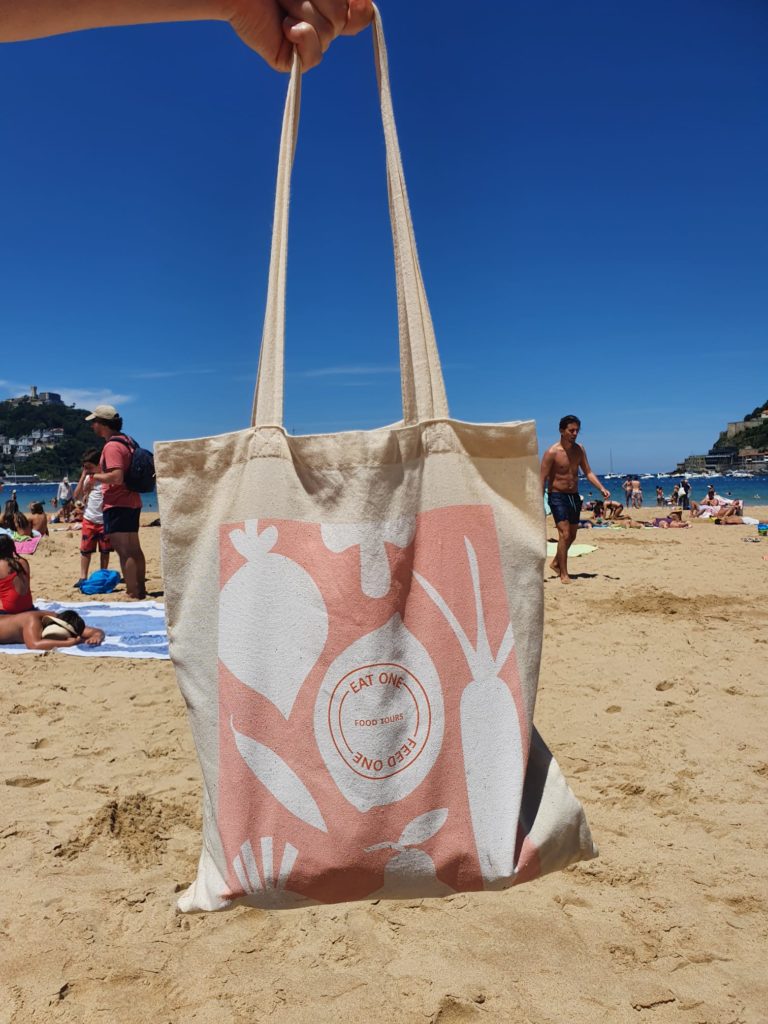 We designed these bags and t-shirts so that you can wear beautiful Basque words wherever you go.

Wear a bag, donate a meal
For every item sold, we donate a meal to a person in need through Zaporeak Proiektua, who cook wholesome meals for refugees in Greece.
To purchase a bag or t-shirt head to the catalogue in Teespring, our third party supplier.
They print and ship worldwide. Click here to see our collection on the Teespring site and choose what you like.
Basque language is mysterious, beautiful and so complex to learn, but the structure is simple and honest.
This really comes through in some words. For example HARREMAN. It means relationship, it's composed of 2 words 'Hartu' which means 'give' and 'Eman' which means 'take'. It's basically what relationships are all about, right? Give and take.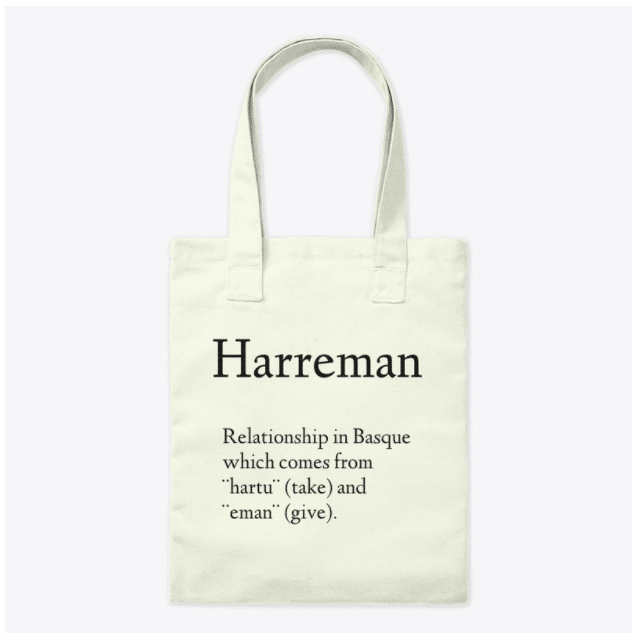 "Wear Basque words and donate a meal with your purchase"