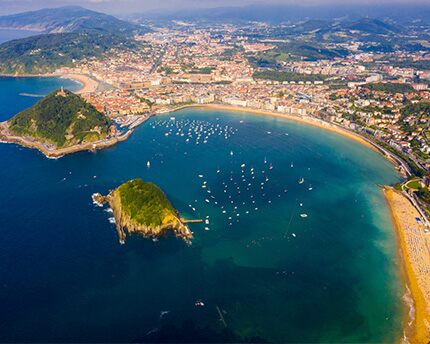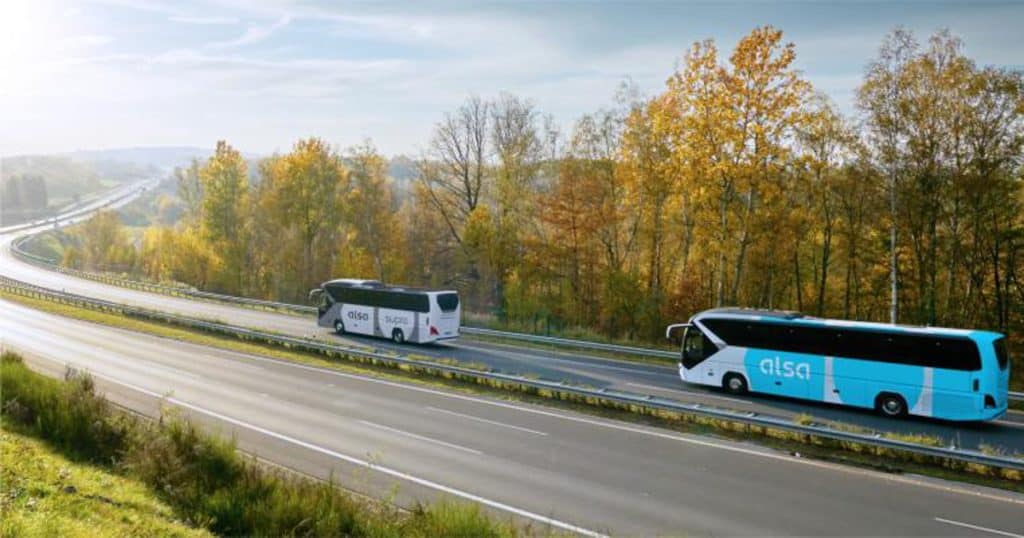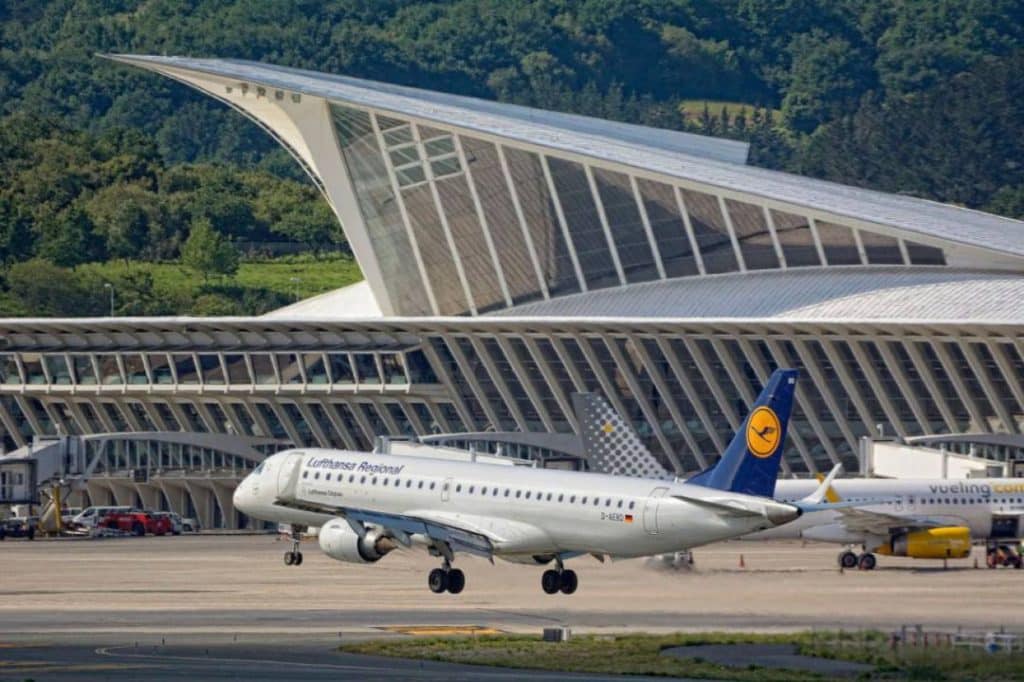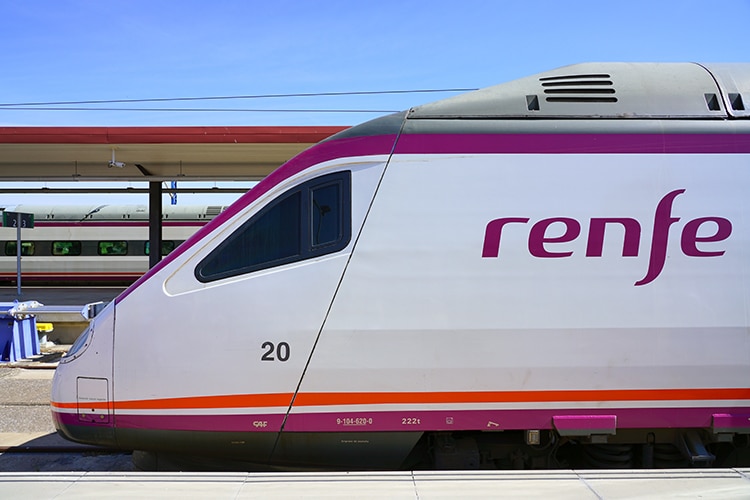 How to get to San Sebastian
The easiest ways to get here
Fly
San Sebastian Airport EAS

Biarritz, France Airport, BIQ
Easiest way to get to
San Sebastian
Bilbao Airport: Loiu
Direct buses to San Sebastian are with PESA. Check timetables here.
Buy your bus ticket before boarding, you can't buy it on the bus. You'll probably have to wear a facemask.
San Sebastian Airport is actually in Hondarribia.
– You can take a taxi approx €40-50. Sometimes people share.
– Bus line from San Seb Airport is E21 (30 mins) and E20 (45 mins). Check times on LurraldeBus. You can pay in small notes, cash or tap debit card
Biarritz has less bus connections than Bilbao, so you should definitely check the times and info here. 
Buses sometimes have better connections than trains here. ALSA has really good connections and their premium buses are very comfy. Visit their website here.
Buy train tickets on RENFE. There are no direct, fast trains to San Sebastian. There's quite a few stops to get here and no wi-fi but you get views. 
If you're feeling more adventurous bla bla car is an online car pool service. It's like a an airbnb for cars. Rides are usually posted a few days before, and you can have alerts sent to you. Visit website here. 
San Sebastian is always a good idea