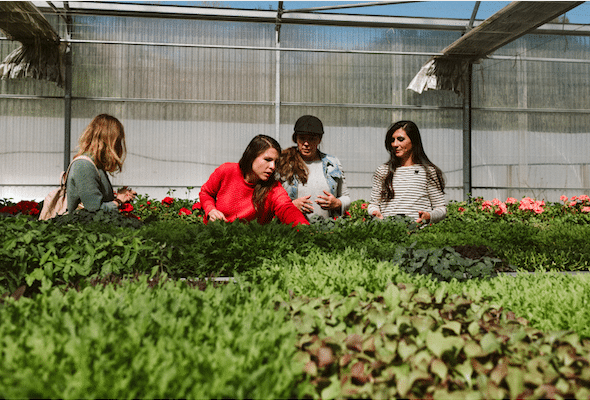 Start your day with a fresh pressed juice made from fruits and veggies grown in the farm we'll visit in a cool café in San Sebastian. Then hop on the train to visit the only ecological & experimental farm in the Basque Country.
We think farming isn't just about fresh produce, it's about sustainable food, community and culture. During this experience, you'll learn about the history and culture of agriculture in the Basque Country and understand what ecological harvesting involves.
This tour provides an inside look and taste into the care, craft and history of farming, agriculture in Basque culture as you support an inclusive initiative that works towards social integration and employment for people with intellectual disabilities.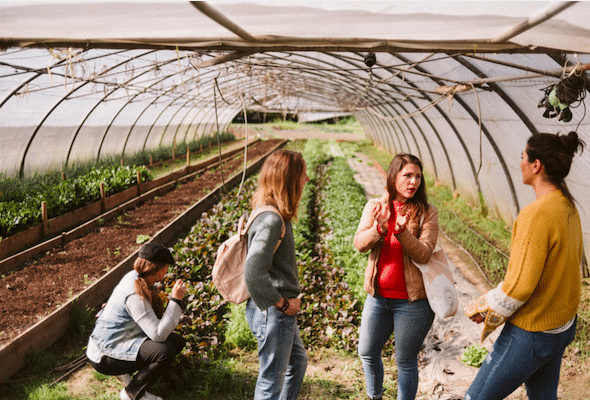 Duration: 4 hours
Price: Adults 18 and over 105€ and
Teenagers 14-17 €100
Children under 13 €95
Starting time: 09:00am
Availability: From Monday to Saturday on request
Meeting point: at Kafe Botanika Address: Paseo Arbol de Gernika 8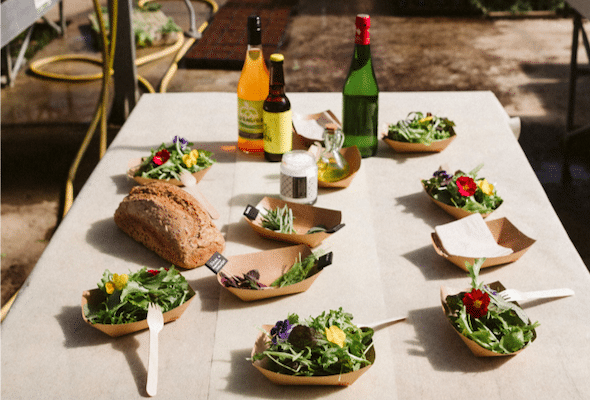 Venture out of town to the only ecological and experimental farm in the Basque Country and taste what they're producing!
You'll start early but you'll be compensated with a freshly pressed juice and croissant in a quirky café in the city and get ready to hop on the local train to a small town just 11 minutes away. Once we get there, we'll head to the farm for a hands on learning experience where you'll find out about the amazing projects they have. These include academic research, a new seed bank, veggie boxes and an inclusive initiative designed to achieve social integration and awareness for people with intellectual disabilities.
You'll be able to eat fresh vegetables, sample the season's harvest surrounded by flowers, as you celebrate life with a local drink and support a social inclusion local project!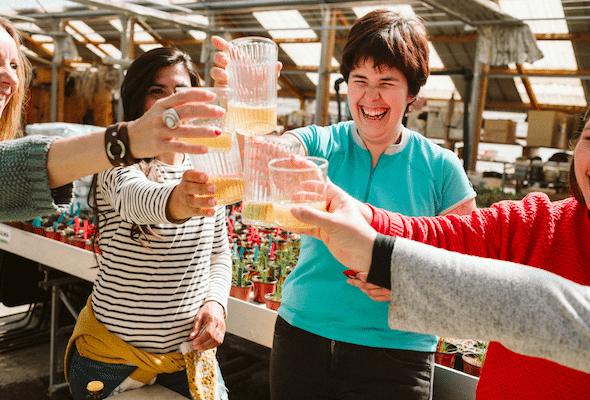 Professional bilingual guide
Juice and pastry for breakfast
Train tickets
Seasonal vegetable tasting in farm and drink

The tasting is not a full meal, so for larger appetites we suggest having something before. We will be back in the city by 1:00 pm in time for you to go out for lunch. We'll be happy to recommend many delicious places to go and eat in.
Private tours are available on request.
 "People are generally proud of their food. A willingness to eat and drink with people without fear and prejudice… they open up to you in ways that somebody visiting who is driven by a story may not get." – A Bourdain